VENICE GONDOLIER
By KIM COOL Our Town Editor
John, Charles and Alfred Ringling all built homes in Sarasota. One of them is for sale — the one commissioned by middle Ringling son Alfred, although he never lived in it.
"He died about two months after construction began," said Realtor John McNaught of the McNaught Group at Vacasa Real Estate LLC.
McNaught, the listing agent, said there were multiple offers on the 4,800-square-foot house as of Friday, April 1, including at least one for more than the listing price of $1,499,000.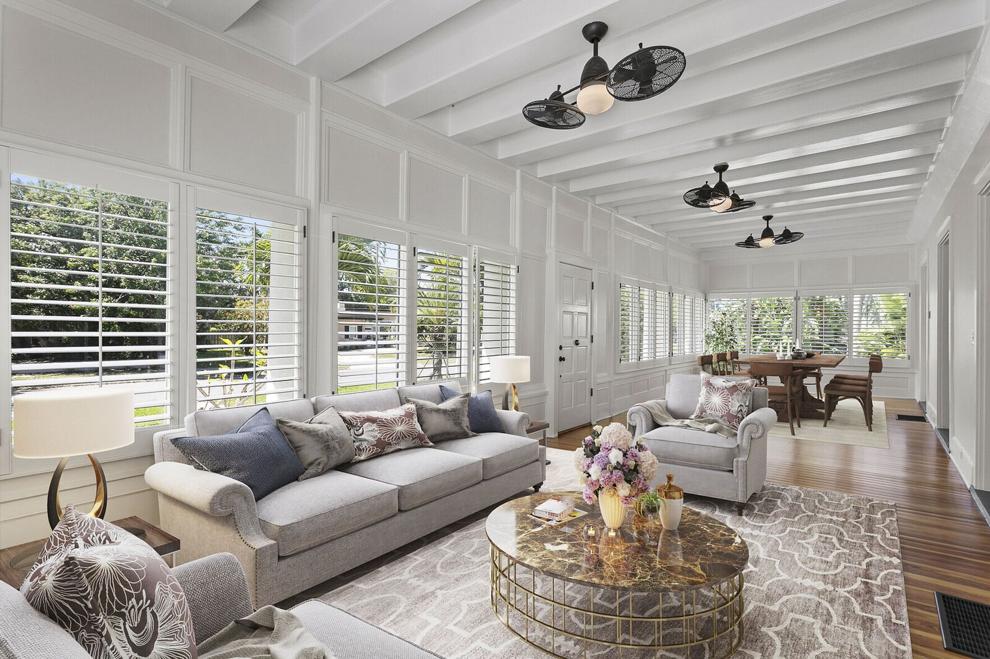 Present owner Sherri Coble of Coble Enterprises purchased the house in order to save it from demolition, McNaught said. She has had it completely restored with all new wiring, plumbing, hurricane shutters, new roof, fresh paint, five air conditioners, new water and sewer lines and all new landscaping.
The two-story main room, with its coffered ceiling and Venetian Columns, has two sizeable crystal chandeliers that are period appropriate and similar to the chandelier in the dining room that is older but not necessarily as old as the house, McNaught said.
Originally used as a ballroom, the main room has eight sets of French doors and a second floor mezzanine on three sides of the room to further expand the feeling of grandeur.
A small room on the east side of the house once held a large organ which may have been similar to the Aeolian organ currently undergoing renovation in Canandaigua, New York for Ca' d'Zan.
McNaught said there were pipes on the second floor but that the organ was removed and given to an area church some years ago.
These days that room could be a morning room, given its eastern exposure. At the other end of the great room is the dining room, kitchen and laundry room, with new cabinets, counters and appliances plus a door to the rear yard and swimming pool area.
While larger than nearly all its neighbors, this house is about one-eighth the size of Ca' d'Zan, which was built by John and wife Mable Ringling.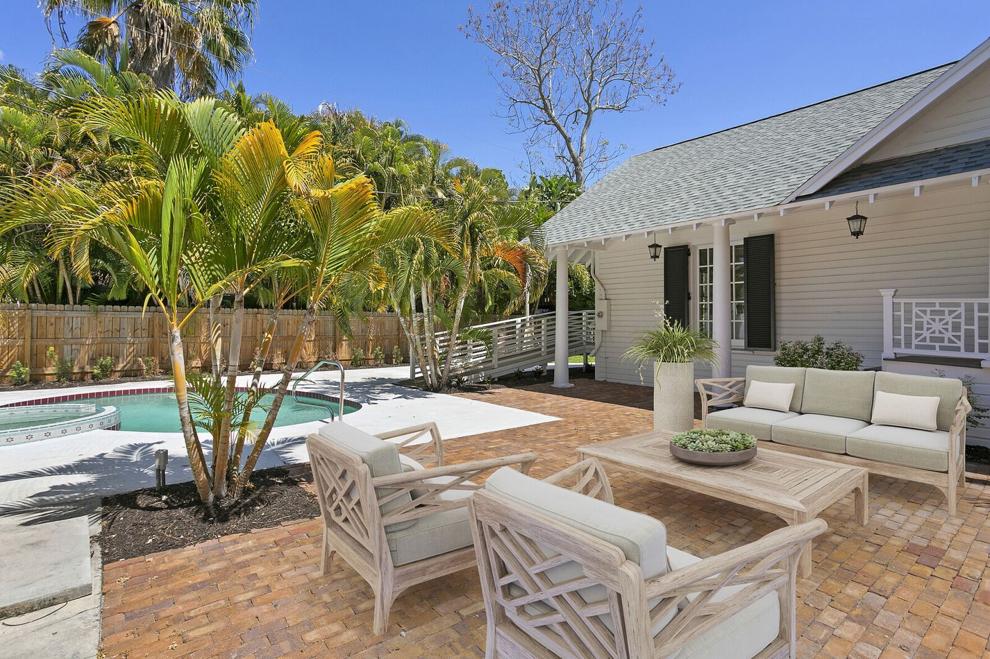 John was the youngest of the five "boys from Baraboo" who founded what would become "The Greatest Show on Earth." As it turned out, John was the final Ringling to own that famous circus.
Completed by Alfred's widow and son, this smaller yet still grand 4,700-square-foot house and its immediate neighbor, were both inhabited by those Ringlings with this house used primarily for entertaining, while the house to the west was the family's main residence, the Realtor said.
The other house has another owner and is not for sale at this time.
"There was a guest house on the property but in such bad condition that it was torn down," McNaught said.
If a buyer wished to build a new guest house, that is permissible according to existing zoning," he added.
The house and its neighbor to the west were both moved from their original 218-acre site on the beach in what became Whitfield Estates sometime in the 1920s. The community is considered Sarasota's first golf course community.
While still close to the Gulf of Mexico, the former Ringling home now is a few houses inland and due west of the Sarasota International Airport and U.S. 41.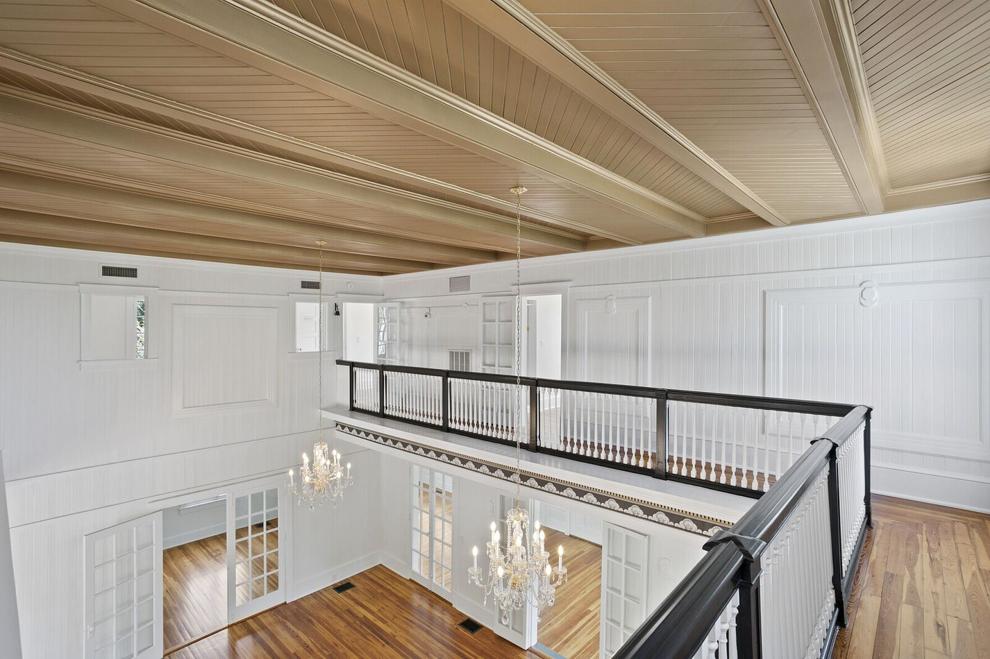 The site is a little more than 1 mile north of the homes of Charles and John Ringling, Alfred's younger brothers. (Alfred was born in 1861. Charles was born in 1863 and John in 1866. Their only sister Ida, was born in 1874 and died in 1950. She resided on Bird Key for most of her years in Sarasota.)
John, Mable and Ida are buried on John and Mable's property and just south of Charles Ringling's mansion, which is used by the college.
"It is an honor to help this spectacular home find a new owner who truly appreciates its history," said listing agent John McNaught.
That was the reason the present owner purchased the historic property and then renovated it, he said.
The property is at 7715 Westmoreland Drive, Sarasota, FL 34243.
Ringling home for sale — no, not that one | News | yoursun.com